I am writing script; producing and composing music too, says AR Rahman [Interview]
He may have won Oscars, Grammys and acclaim all over, but it is his passion that keeps AR Rahman going. Times of India in a chat with th...

http://www.kollyinsider.com/2013/10/i-am-writing-script-producing-and.html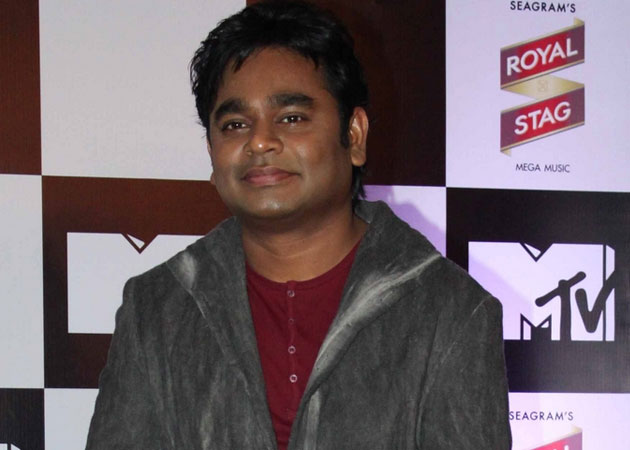 He may have won Oscars, Grammys and acclaim all over, but it is his passion that keeps AR Rahman going. Times of India in a chat with the composer who is touring the country currently with music shows…
You and Rajinikanth are back together once again for the animated film Kochadaiiyaan. What was in your mind while creating music for the film?
This one is a special film for all of us. His persona, the era that the film is based upon, and also the treatment given to the film is completely different. Since I have worked with him earlier, I wanted a special treatment to be given to the film. I took this project as a challenge and wanted a new dimension to be added. I hope people will like it.
You are taking lessons in script-writing. Are you also planning to get into direction?
For concerts and recordings I have been travelling a lot of late. While travelling, I have observed many things. So, as and when I get time, I love to scribble down my thoughts. Considering my writing skills, one of my friends, Gabriel, suggested that I take it up seriously. He gave me lessons in writing. That's how I was bitten by the writing bug. Very few people know that it's been almost three years since I have been writing. Currently, I am working on a Hindi script. My role will not be limited to just the script, I'll be producing and composing music for the film as well. But as far as direction is concerned, it's not my cup of tea.
Any Indian singer you regret that you couldn't work with?
India has given numerous legendary musicians and singers who have built roads for us to walk on. There were many stalwarts that Indian music industry gave to the world, who are no longer with us. But their art will always remain with us. No matter that I could not work with them, but I still have the opportunity to listen to them. Personally speaking, I am a big fan of Rafi saab.
After Oscars, Grammys, name and fame, how do you look upon your journey so far?
It's almost 25 years since I started. I never intended to become a Bollywood musician. Initially, I used to create music for my own sake. Gradually, moved by appreciation, encouragement and love of the people, I just got into it. Name, fame and awards are all momentary things. Passion for music is what keeps me going.
How do you manage your time between India and LA?
At times, it is difficult to work in two different worlds altogether. Since both Bollywood and Hollywood have different set of rules, even musical sensibilities are different, it becomes a little difficult. But, with due course of time, one can adapt to the different environment. What pinches me is the loneliness. That really haunts me when I am away from my family. Like any other human being, I too feel stressed when my wife and children are not around for long. Managing time is not difficult, but managing life away from your loved ones, who are pillars of strength in your life, is surely not easy.
Do you miss out on things because of this shuffle?
It's a debatable question. I would only say that many things in life are defined by opportunity. And what is more important is that how much of an effort you put in to make best of the opportunity. Only then can one be happy and satisfied.