GV Prakash's 'Pencil' next to Suriya's 'Anjaan'

http://www.kollyinsider.com/2014/01/gv-prakashs-pencil-next-to-suriyas.html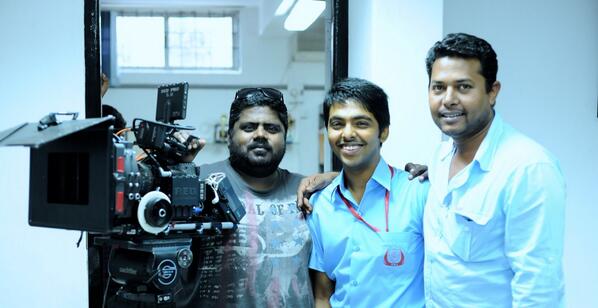 It is known that cinematographer-director Santosh Sivan is the first to exploit the new Red Dragon camera in his upcoming film Suriya- Lingusamy's film, Anjaan.
Now we hear, GV Prakash Kumar's maiden hero venture Pencil is also being filmed using Red Dragon camera.
Elated music director GV Prakash said, "We are shooting our movie 'Pencil' with the Red Dragon camera and feeling proud that we are one among the first few to use this new technology."
Director Mani Nagaraj's Pencil is a romantic thriller that casts Sri Divya as GV's love interest. Gopi Amarnath will crank the camera for Pencil while Anthony is the editor and art direction by Rajeevan among the crew.