'Pannaiyarum Padminiyum' all set to release on Feb 7th

http://www.kollyinsider.com/2014/01/pannaiyarum-padminiyum-all-set-to.html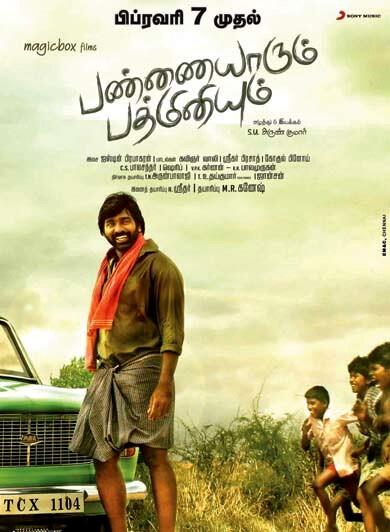 Pannaiyaarum Padminiyum in most likelihood will be the first release of Vijay Sethupathi in 2014. As per the reports the film is all set to release on the 7th of February 2014. The movie has cleared the last hurdle in the form of censors and came out unscathed with a clean U.
Post five successful outing in the past two years, Vijay Sethupathi is all set for his first release in 2014. Vijay Sethupathi's Tamil comedy-drama Pannaiyaarum Padminiyum is slated for a grand release on 7th February.
As kollyinsider reported viewers earlier, Arun Kumar directed Pannaiyaarum Padminiyum has acquired clean U certificate and now makers have released new posters of Pannaiyaarum Padminiyum with release date as Feb 7th (Picture above).
Debutant Justin Prabhakaran has composed music for Magicbox Films producing Pannaiyaarum Padminiyum, which is about a landlord who has utmost liking for Padmini cars. Padmini Car plays a key role in the film along side Vijay Sethupathi, Sneha, Bala Saravanan, Jayaprakash, Iyshwarya Ramesh and Neelima Rani.