The most exciting music director Anirudh is doing a music video. The shooting of the music video, being made in a very stylish manner st...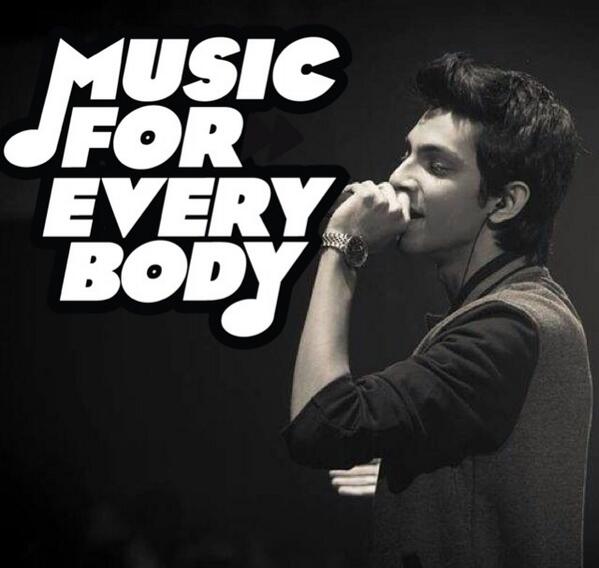 The most exciting music director Anirudh is doing a music video. The shooting of the music video, being made in a very stylish manner starts today in Chennai.
It wasn't so long ago that K'town was trying to ape the West from costumes to music and most of all, sentiment.
However, the new breed of youngsters in the industry today is proud to proclaim that being desi is cool. Be it CSK-themed songs or merchandise paying homage to Rajinikanth, pop culture love for Tamilian-ness is at an all-time high. And who better to be the poster boy for this trend than the Kolaveri Kid himself?!
Anirudh, who already went down a similar path with his smash hit, 'Chennai City Gangsta' from Vanakkam Chennai, has chosen his love for the city and its culture as the theme for his highly anticipated debut music video, Chancey Illa! "I know there was a lot of hype surrounding my entry into independent music.
Anirudh has tweeted : "Started shoot today for my music video about Chennai with all your blessings – The song is called Chanceyilla !"
After deliberating on it for long, I felt there was no better topic to sing about than Chennai! Fame and recognition didn't come to me easily, and I owe the city so much for my career. This is my way of giving back through music. Unlike 'Chennai City Gangsta', this will be a lilting melody that is sure to capture the essence of the city perfectly," he says.
One must admit that Chennai's image of being a conservative place rapidly changing to that of a swanky metro, owes much to cinema's influence.

The video will be shot in historic and new youth hang-out locations like Phoneix Market City, Express Avenue and few other upmarket places.
"And that's exactly what we want to promote to the rest of the country. The music video will be shot all over, temples, malls, beaches, restaurants, iconic landmarks, and so on. In fact, we just finished a portion at Mahabs and are now shooting at Marina Beach!" he tells us.
Chanceyilla will have Tamil and English words used by the youth in Chennai. The cinematographer for the music video is George C Williams of Raja Rani fame.
Anirudh is excited about working with a young team, including celebrity choreographer Sathish and director Vignesh Shivan (of Poda Podi fame), but he is apprehensive about one thing, "The dancing! They are all having a tough time getting me to dance properly, and besides, I have classical dancers next to me which is so ironic, haha. But yes, I shall master these moves shortly fingers crossed!" The video will be released online at the end of the month, before his film with Dhanush, Vellaiyilla Pattathari.