Meagaamann is 70% complete

http://www.kollyinsider.com/2014/06/meagaamann-is-70-complete.html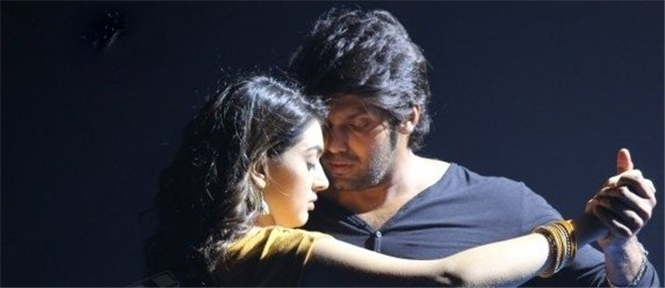 Meagaamann, with the tagline 'Captain of the Ship', directed by Magizh Thirumeni, stars Arya and Hansika in the lead.
The movie, produced by V Hitesh Jhabak, has seven baddies in the form of Sudhanshu Pandey, Harish, Ashish Vidyarthi, Ashutosh Rana, Avinash, Maha Gandhi and Mahadevan.
From what we hear, 70% of the shoot is already over, and the team plans to crank the climax portions next. Reportedly, the movie has Arya visiting different states across the country to bring the villains down.
Regarding the songs, there are totally just two songs in the movie. One has already been shot. Thaman is the music director of Meagaamann.