Simbu who is fondly called as STR by his fans lastly appeared in 'Poda Podi' which was released in 2012. Now he is awaiting the release of &...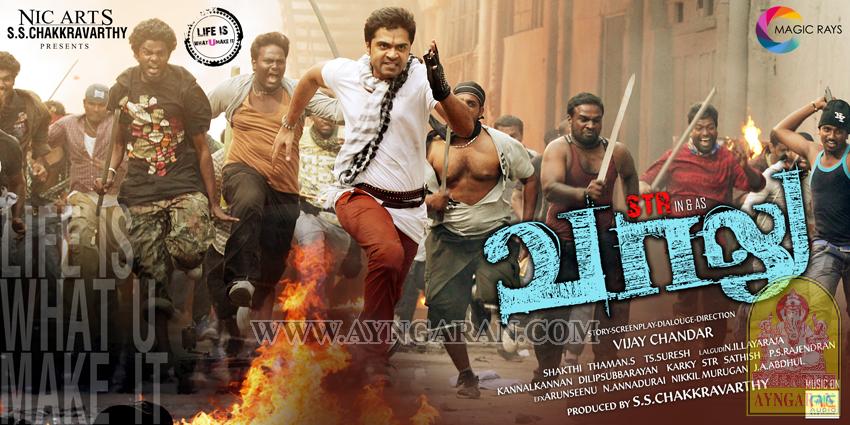 Simbu who is fondly called as STR by his fans lastly appeared in 'Poda Podi' which was released in 2012. Now he is awaiting the release of 'Vaalu' in which he had paired up with Hansika Motwani.
The pair was in love with each other during the initial shoot phase but has now parted ways due to difference of opinion. This affected the movie production as the artists showed their interest in other projects. After some time, the production team talked to Hansika and made her act in this flick. The pending works came to an end last year and the movie was ready to hit the screens.
Few announcements were made about the release date and finally the release date was fixed as 9th May but now sources say that Vaalu release postponed from May 8 to May 15. The reason for the delay is not known yet.
Sources though unknown, assumption goes on stating the financial issue of the Producer as one of the reason and few state it is due to stiff competition of last 2 week releases that are going houseful in all theaters and hence theater counts are not as expected for Vaalu release and few say "Thaarumaaru" Song yet to be shot. Adding to it, Earlier STR tweeted on his social media saying some in industry are against the release of Vaalu, which also suffixes as one of reason for the further postponing of the movie.
The delay has irked the social media fans in twitter and had initiated a tag under #RIPnicARTS and #WeWantVaaluOnMay9 to show their expectation on Vaalu and as a Loyal support to their hero Silambarasan.
The movie that was been in shooting for almost 2 years was slated for December 24th 2014 release, which then postponed to February 3rd 2105 for STR Birthday. Movie again get postponed to May 8. Now it has happened again from May 8 to May 15.
As per reports, an issue between the producer and financier of the movie is the main reason behind the lag in delay. R.Sarathkuamr has reportedly intervened in this issue, and his involvement has helped both the sides to reach a compromise. R.Sarath kumar has confirmed the release date in social networking site stating that
"spoke to people closely associated withe producer's and the information is that Vallu will release by 15th"
Debutante Vijay Chandar has directed this rom com, Vaalu features STR, Hansika, Santhanam. Santhanam, VTV Ganesh and Brahmanandam are doing other prominent roles.SS Thaman composed Vaalu audio is highly entertaining. Audio which was released an year back is a superhit. SS Chakravarthy has produced Vaalu under his NIC Arts banner.
Whatever the reason may be, it would be fine if his other project Idhu Namma Aalu movie can be released immediate to satisfy his fans.
Stay tune to Kollyinsider for more updates!